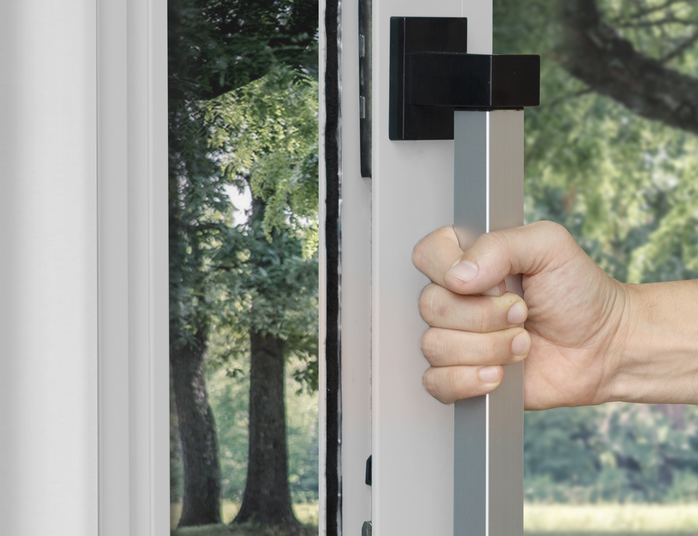 Romeo bar handle for sliding doors
This innovative product combines aspects of a window handle and a normal pull handle
The ROMEO BAR HANDLE is designed by Esinplast to easily fit the various types of sliding doors on the market. It combines aspects of a window handle and a normal pull handle, allowing the user to accompany the movement of the sliding door and guaranteeing the possibility of locking the door for complete security.
The new ROMEO technology guarantees greater sturdiness and stability, and a stronger grip that makes it significantly easier to open sliding doors.
The main advantages offered are:
Easier movement of sliding doors, thanks to a stronger grip and the stability of the product, inspired by standard pull handles on the market.
Possibility of locking the door as with traditional window handles.
Can be fitted to any type of sliding door on the market, in any colour, material, shape or dimensions, providing the product uses a multipoint lock.